Barry County Bail Bonds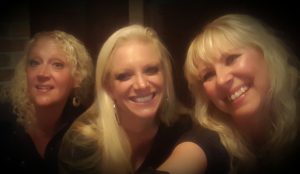 202 S. Broadway
Hastings, MI 49548
Our local Barry County Bail Bond agents are ready to help you in freeing your loved one from the Barry County jail.  We are just a phone call away.
In Hastings MI, bail bonds posted by Christine's Bail Bonds are approved by the 5th Circuit Court up to $1,000,000.00, although most bail bonds set forth by the courts range from $200 – $10,000. We can help with any size Barry County bail bonds. We can even post "out of county" bonds for every county in the entire State of Michigan. Christine's Bail Bonds and its affiliates are approved by all 82 Counties along with their corresponding District and Circuit Courts.
If you are looking for a professional, courteous, and friendly bail bondsman (or in our case- bail bondswoman), look no further… You have found the crème' de la crème' in the bail bond industry!
Barry County Jail
1212 West State Street
Hastings, MI
(269) 948-4801
Barry County Courts
A Brief History of Barry County
Barry County was organized by an act of the Legislature on March 15th, 1839.
First election was held the first Monday in April 1839.
First settler to take up land in Barry County was at Prairieville in 1835.
First school taught in Barry County was at Middleville in 1835.
First Circuit Court was held in Barry County May 6, 1830, at Hastings.
First courthouse was built in 1844, burned in 1846.  This courthouse was rebuilt and used until the present courthouse and Jail were built in 1893.
First newspaper published in Hastings in 1851.
(From Potter's History of Barry County)
Barry County is located in Southern Michigan in the third row of counties.  It is comprised of sixteen Townships: Assyria, Baltimore, Barry, Carlton, Castleton, Hastings, Hope, Irving, Johnstown, Maple Grove, Orangeville, Prairieville,  Rutland, Thornapple, Woodland and Yankee Springs; one City, Hastings; also four incorporated Villages: Nashville, Middleville, Woodland, and Freeport.
Yankee Springs Recreation Area with a tract of almost 4,255 acres, and over three miles of frontage on Gun Lake, was developed by the National Park Service and is adjacent to the 10,700 acre State game area all of which is an outstanding attraction now maintained by the State Conservation Department in Barry County.
Charlton Park encompasses 332 acres.  Most of the Park's flowing wells are contained.  The park has picnic facilities, playground equipment, a beach and boat launch.
The museum is free to Barry County residents showing proof of residency on all but Special Event days.  The museum collection contains Native American and pioneer artifacts, which may be on display or in storage.
*Barry County History Source: Barry County Directory 2011-2012 with Compliments of: Barry County Board of Commissioners