Ottawa County Bail Bonds
(616) 846-6800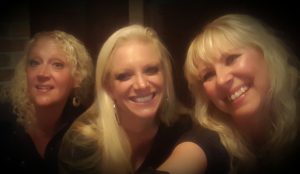 Agent Iris McKillop is just minutes away from the Fillmore Complex to assist you in posting Ottawa County bail bonds. She is friendly, professional, courteous and punctual. All of our Bail Agents are licensed in all 83 counties in the State of Michigan and can help post bail bonds in every county and for every county.
The Holland City Jail is located on 8th Street in downtown Holland, MI. It is in the same building as the 58th District Court. Iris is also a short distance from the City Jail and bail bonds can be posted there in a very timely manner.
20th Judicial Circuit Court
414 Washington Avenue
Suite 300
Grand Haven, MI 49417
(616) 846-8320
58th District court  – Grand Haven
414 Washington Ave
Grand Haven, MI 49417
(616) 846-8280
Ottawa County Correctional Facility
58th District Court – Holland
The Holland City Jail is located on the lower level of the Courthouse. Entrance is through the Holland City Police Department on the immediate left as you walk south into the main entrance. Often we can post bail bonds for Holland City charges and some Ottawa County charges at this location. Posting bail bonds in Ottawa County at the Holland City Jail is a quick and easy process compared to posting bail bonds at The Fillmore Complex. If a loved one is incarcerated at the Holland City Jail, the absolute quickest way to post a bail bond, is to post it here before they get transported to the Fillmore Complex. Most days transports take place between 4:00 and 5:00 p.m..
If you learn of a warrant for you or a loved one, Call Christine's Bail Bonds first. We may be able to post a bond at the 58th District Court in Holland and avoid "turning yourself in" at the jail. This can save everyone a lot of time and possibly keep the defendant out of jail, period!  Ottawa County Bail Bonds are available 24 hours a day, 7 days a week with just a simple phone call.
Not all courts are as easy to work with as the staff and Judges at the 58th District Court. There is a small town feel with the technology and security that is comparable to that of a State Prison. We like Holland Michigan and their Justice System. We wish more courts and jails operated in this professional and efficient manner. Need we say more….? Ottawa County Bail Bonds from Christine's Bail Bonds LLC – Minutes away – Fast – Professional – Confidential – Personable!