Montcalm County Bail Bond Agents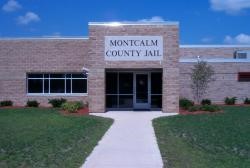 Have you found yourself or a loved one in need of a bail bond in Montcalm County? Give Christine's Bail Bonds a call for all of your bail bond needs. We are quick and our Montcalm County Bail Bonds Agent is ready to help.  One of our friendly, professional bondsmen (bondswomen) will meet you right at the Montcalm County jail in Stanton, Michigan and assist you promptly.  Call us at (616) 234-8000
639 N State St
Stanton, MI 48888
(989) 831-3520
617 N State St
Stanton, MI 48888
(989) 831-7450
Montcalm County Correctional Facility
More About Montcalm County
Situated northeast of Grand Rapids, Montcalm County was named in honor of Marquis de Montcalm, a defeated French general who fought in the French and Indian War. Settlers arriving in the area during the 1830s found only small pockets remaining of the the Chippewa, Ottawa, and Potawatomi Indian tribes. These tribes had turned over their lands after signing the Treaty of Washington in 1836.
During the 19th century, the great majority of county residents farmed during the summer. During winter time many of these same farmers worked for lumber companies in the area. Even today, much of the county remains largely involved with agricultural use. Many of these farmers were Danish immigrants who flocked to the area on the advice of earlier Dane who settled in the county: August Rasmussen. Today, the city holds a large Danish festival every year in honor of the large number of Danish immigrants who settled in the county.
Greenville, the largest city in the county, is the birthplace of Meijer Grocery. Founded in 1934 by Frederick Meijer, the company is now the 9th largest privately held company in the world. Montcalm County is included in the Grand Rapids-Wyoming, MI Metropolitan Statistical Area.
While Greenville, Montcalm's largest city, is only a 35-minute drive from Grand Rapids, the area is considerably safer in terms of violent crime. Since Frigidaire closed its doors, however, unemployment has been a constant concern, and area residents struggle to remain afloat and have sometimes turned to petty crime and drugs. If you have made a similar mistake and find yourself in need of Montcalm County bail bond help, call Christine. She knows what she is doing and can get you out of jail in Montcalm County.