Muskegon County Bail Bonds Agent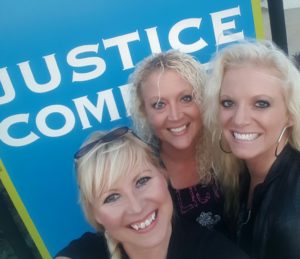 If you need help with Muskegon County bail bonds – Call Christine's Bail Bonds first. Our bail bondsmen are professional, discreet, and punctual. Please Call (616) 234-8000 Today.
Recently, the Muskegon County Jail underwent a grand renovation. The former 370 bed facility was replaced by a new 544 bed facility.  It was built just adjacent to the old jail and the County Courthouse.  Even though it's a new, clean and modern facility, we understand people do not want to be there any longer tan they have to be!
The average time to post a bail bond in Muskegon County is usually 60 minutes. No bail bonds may be posted between the hours of 5:00 p.m. and 7:00 p.m. due to shift changes and court updates. Christine's Bail Bonds will assist you through the entire process and will explain everything in detail. This is not a pleasant experience for most. Be assured that Christine's Bail Bonds will be there to ease and comfort you with any unknowns or concerns you may have.
Muskegon County  History
One of Michigan's spectacular rags-to-riches millionaires, lumberman Charles Hackley was Born in Michigan City, Indiana in 1837. Charles left high school at age 15 first to build roads and then worked in the newly developing lumber industry in western Michigan. As a teenager and young adult, he learned saw milling and the buying and selling of pine trees first hand. By the 1870s, he had his own company and during the 1880s his mills produced an average of 30 million board feet per year, which helped make Michigan the top lumber state in the nation.
Charles Hackley used much of his $12 million fortune to help his new Hometown City of Muskegon and helped meet the needs of a population that doubled in the 1870s and then again in the 1880s.