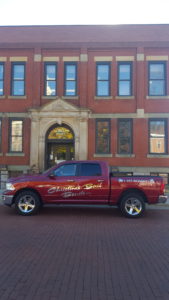 Call Us Today at (616) 234-8000
Christine's Bail Bonds agents will gladly assist you in posting an Ionia County bail bond at the Jail. . We have local agents covering the entire State of Michigan. Not only can all of our bail agents assist you in Ionia for bail bonds, they are licensed and approved in every county and every jail in the State of Michigan. Below is the simplified process:
Call Christine's Bail Bonds
Meet at the Ionia County Jail in the Bond Lobby
Do the Paperwork
Take your Friend or Loved One home.
It is really that simple and you should have your family member or friend free in less than an hour. Each one of our professional Bail Agents is caring and knowledgeable. Christine's Bail Bonds LLC is an all female, family owned bail bond agency. Christine oversees all of the agents statewide personally and often you can find Christine herself at many jails still "running the roads". She has great passion for and experience in the bail bond business. She is dedicated, organized, and sympathizes with each one of her clients.  We look forward to helping you in this difficult time.